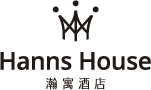 Located in Taipei, Hanns House is a place of cultural exploration satisfying travelers' visiting needs.
Globally, Hanns House represents a pioneer in utilizing creativity to meet business guests' diverse demands.
Crossing between the financial and technological industries, advancing from the creative to publishing businesses, and finally progressing to the world of hospitality management, Mrs. Teresa Wei-Hsin Ma is also known as a "Slashie" businesswoman in the city of Taipei. Hanns House's interior design is inspired by Mrs. Ma's grandfather. Hoping to bridge reality and idealism, Hanns House provides its honorable guests a space of comfort and enjoyment, provoking a traditional and modern sense experience for the visitors.
Comfort Residence
Welcome to Hanns House. As you navigate between bustling streets and gaze at dazzling Taipei lights, you may also picture Taipei Old Streets' serenity and reticence. In every moment, you own the tranquility.
News & Latest Offers
NEWS

Hanns House win the 2020 Taipei Hotel of the Year

NEWS

12/31 Traffic Control Regulations at Xinyi

NEWS

Gym Equipment Rental Available Now

NEWS

We Keep Check. You May Have a Peace of Mind
Hanns House
TEL +886-2-8758-3777
FAX +886-2-8758-3778
info-tpe@hannshouse.com
No. 206, Sec. 1, Keelung Rd., Xinyi Dist., Taipei City 110, Taiwan (R.O.C.)
Public Transportation:
Please take the MRT Blue Line (Bannan Line) to the Taipei City Hall station. After crossing the intersection from Exit 2, turn left to arrive Hanns House.
Nearby Attractions
Hanns House offers airport pick- up service. Please contact us to for the price quote and to make reservations.